Histone Purification Mini Kit
a convenient spin column-based histone purification system
Active Motif's Histone Purification Mini Kit enables you to purify core histones (H2A, H2B, H3 and H4) as one total population while preserving their post-translational modifications such as acetylation, methylation, and phosphorylation states. This purification method is an improvement over acid precipitation methods and utilizes a convenient spin column and proprietary buffer system to purify the core histones from cells and tissue samples. Histones isolated by this method are suitable substrates for downstream assays and in vitro chromatin assembly.
Advantages
Convenient spin column format
Preserves modifications on histones
Purify histones from as few as 8x105 cells
Works with cells or tissue samples
How does it work?
Unlike histone purification by acid precipitation, our method utilizes a unique purification column and a series of proprietary elution buffers to isolate pure histone fractions. The column has a high binding capacity for histones, so core histones can be isolated from small cell culture samples or from grams of tissue. Purification of histones using the Histone Purification Mini Kit also preserves key post-translational modifications, such as acetylation, methylation and phosphorylation (Figure 1).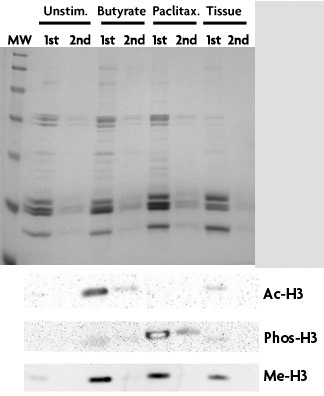 Figure 1: Analysis of histone fractions by SDS-PAGE and Western blot
Efficient histone yield from small numbers of cells
The Histone Purification Mini Kit provides reagents for 20 histone purifications from as little as a 8x105 cells up to grams of tissue due to the robust histone binding capacity of the purification column. The kit method is simple: first, an extract is made and applied to the purification column, then histones are eluted, enabling the purification of core histones. Histones may be quantified by an OD reading or quantitated empirically on a gel by comparison with histone standards.
Yield of Histones
The following yields are approximate. Results may vary according to cell or tissue type. It is possible to obtain a decent yield (10 µg) of histones from as few as 8 x 105 mammalian cells (Figure 2).
Adherent Cells: 0.1 mg total core histones from 8 x 106 cells (one 150 mm plate)
Suspension Cells: 0.1 mg total core histones from 8 x 106 cells
Tissue: 1 mg histone per gram of tissue*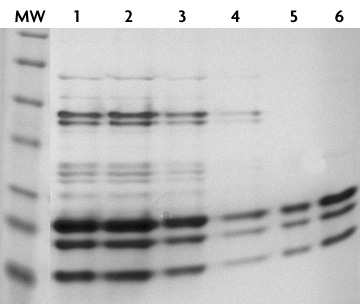 Figure 2: Analysis of histone yield using varying numbers of HeLa cells
Contents & Storage
5X Neutralization Buffer, Extraction Buffer, Equilibration Buffer, Histone Wash Buffer, Histone Elution Buffer, 20 purification columns and 40 collection tubes. Reagents are to be stored at 4°C. The columns can be stored at room temperature. All reagents are guaranteed stable for 6 months from date of receipt when stored properly.
| | |
| --- | --- |
| | Figure 1: |