Bisulfite Sequencing Services
determine DNA methylation status at base pair resolution
Bisulfite sequencing is a method used to reveal the methylation status of select genomic regions at base pair resolution. The method relies on sodium bisulfite treatment of double-stranded genomic DNA, which leads to deamination of unmethylated cytosines to uracils, while methylated cytosines remain unchanged. The DNA is amplified by PCR using primers that anneal to the converted DNA, and the amplicons are then sequenced.
Active Motif Epigenetic Services offers two Bisulfite Sequencing options:
Sanger Bisulfite Sequencing – This option is the more traditional approach that requires cloning of bisulfite-converted amplicons and sequencing of 8 to 16 clones. It is best for small projects that involve only a few samples or amplicons.
Targeted Next-Gen Bisulfite Sequencing – This option uses Next-Gen sequencing to generate data from thousands of clones. It is better suited for larger projects because the sequencing can be multiplexed to accommodate many samples and amplicons.
To learn more, please give us a call or send us an Epigenetic Services Information Request. You can also download Active Motif's Epigenetic Services Profile.
Active Motif's Sanger Bisulfite Sequencing Service is the traditional bisulfite sequencing methodology that requires cloning of the bisulfite-converted amplicons followed by colony selection and sequencing of 8 to 16 individual clones. Amplicons are typically 350 to 450 bp in length.
Active Motif's Bisulfite Sequencing Service includes all steps from primer design and optimization, bisulfite conversion, PCR, cloning and sequencing to final analysis.
Bisulfite sequencing reveals differential methylation in two cell lines.
Active Motif's Targeted Next-Gen Bisulfite Sequencing Service offers significant advantages over the traditional Sanger-based method, most notably the ability to multiplex several amplicons from multiple bisulfite-converted DNA samples in a single Next-Gen sequencing reaction. Because 100X to 10,000X more data is generated for each cytosine, the resulting data is more statistically significant than Sanger sequencing. The service is an end-to-end assay and includes bisulfite conversion, primer design and testing, PCR amplification, library preparation, DNA sequencing and data analysis.
Advantages of Targeted Next-Gen Bisulfite Sequencing
More sequencing data results in greater statistical significance
Use longer amplicons than Sanger Bisulfite Sequencing
A more cost effective option for large-scale experiments using multiple cell types and/or amplicons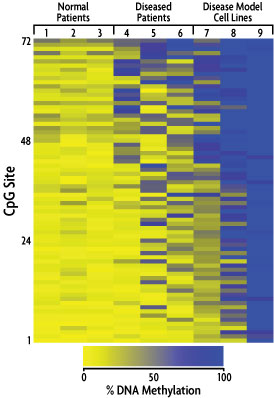 Figure 1: Heat map of Targeted Next-Gen Bisulfite Sequencing data.
---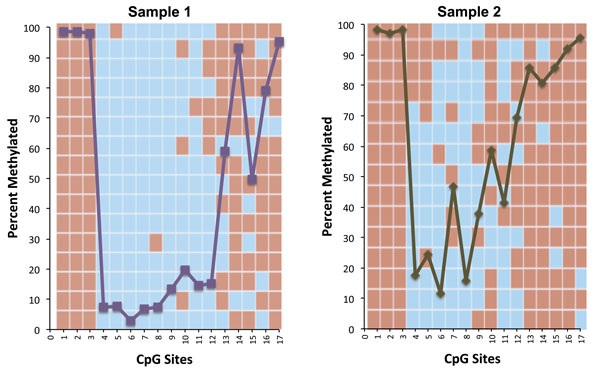 Figure 2: Comparison of Sanger and Targeted Next-Gen Bisulfite Sequencing data.