Board of Directors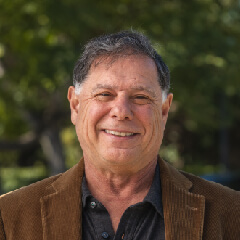 Joe Fernandez
Chairman
Joe's Bio
Joseph Fernandez at the young age of 28 was one of two co-founders of Invitrogen, Inc (LIFE Technologies)., a molecular biology company headquartered in Carlsbad, California. Mr. Fernandez developed and helped launch the company's first commercial products. As a senior member of the management team for over ten years, he and his colleagues built Invitrogen into the leading supplier worldwide of molecular biology tools for cloning and expression. Mr. Fernandez was involved in virtually all aspects of the company - including licensing, R&D, operations, business development and marketing. Mr. Fernandez left Invitrogen after their Nasdaq IPO in 1999. Invitrogen became a top 5 biotech companies in the world and was purchased by Thermo Fisher. Mr. Fernandez started Active Motif in 1999 and specializes in genomic tools and platform technologies for Epigenetics and Gene Regulation. Active Motif is considered the world leader in Epigenomics and Epigenetics. Prior to joining Invitrogen, Mr. Fernandez worked at Stratagene, where he helped develop and commercialize novel products for the then-infant field of molecular cloning. Mr. Fernandez received his undergraduate degree from Hiram College in Ohio. He pursued post-graduate work in Bowling Green, Ohio in microbial genetics before accepting the position in industry. Mr. Fernandez is the author of a number of scientific papers and has edited chapters and a textbook on several topics of molecular biology and has more than 20 patents in the industry. Mr. Fernandez is an active member in Hiram College (Ohio) board of trustees and involved in several non-profit organizations through the Family Foundation. Mr. Fernandez chairs or is a member of boards representing the NASDAQ USA, AIMS UK, and Frankfurt Stock Exchange, Germany.
Wainwright Fishburn
Lead Director
Wainwright's Bio
Wainwright Fishburn is a co-founder of seven companies, two of which went public. He earned his B.A. from the University of Arizona, where he served on the Advisory Board for Tech Launch Arizona. He completed post-graduate work as a senior fellow at the Australian National University and received his JD degree from the University of California Law, San Francisco, where he served as President of the Board of Governors. He is a founding partner of Cooley's San Diego office and is a prominent venture capital attorney. He served as the Global Head of the Firm's Digital Health Practice from inception until his retirement in 2023. Wain has also served as the Chair of the BIO Digital Health Track at the BIO International Convention from 2014-2022. He is Chair of the Critical Path Institute, a public-private partnership created in part by the FDA, dedicated to integrating scientific advances into the development pathway. Wain has been widely recognized as a leader in numerous publications, including, his recognition by The Daily Journal as one of California's top attorneys. He was also recognized by The San Diego Business Journal Book of Influential Business Leaders. Wain was previously named by Nature magazine as being instrumental to the success of San Diego as a life science hub. As a community leader, Wain is past Chairman of the Sanford-Burnham Institute for Medical Research, one of the nation's leading independent biomedical research institutes. He is an Executive Committee member of the board of the UCSD Moores Cancer Center and is a founding director of both the Corporate Directors Forum and BIOCOM, the largest regional life science association in the world.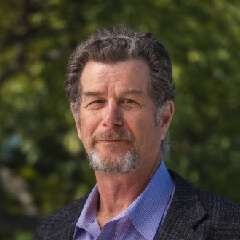 Ted DeFrank
President & Chief Operating Officer at Active Motif
Ted's Bio
Ted joined Active Motif in April of 2007, having previously served on its Board since 2006. Prior to joining Active Motif, he was an independent operations management consultant and served as "interim" CEO of Assay Designs. Previously he was President and General Manager of Pierce Biotechnology from 2000 to 2004, steering its strategy and managing its operations including the Endogen product line. Pierce's protein biochemistry products grew from $40M to over $80M during this period. Before joining Pierce, he was COO of Invitrogen, assisting in preparing the company for its IPO. The early part of his commercial career was with Stratagene from 1985 through 1995 working at the bench purifying DNA modifying enzymes and manufacturing DNA cloning vectors and kits and managing various operational and manufacturing operations, departing as Vice President of Operations. He also spent time as a lab technician at Scripps Clinic and Children's Hospital, L.A. after graduating from U.C.S.D. with a B.A. in Biochemistry and Cell Biology. In addition to serving on the Board of Active Motif, he also served on the Board of Assay Designs, Imgenex and PAGEgel, as well as the non-profit, Just In Time.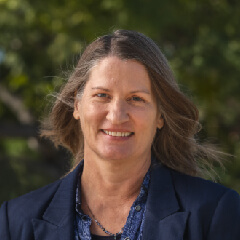 Tammy Brach, BSIE, MBA, PMP, CMQ/OE
Senior Director, Operations Program Management at Dexcom, Inc.
Tammy's Bio
Tammy is a seasoned, collaborative executive leader with a proven track record leading the Operations Divisions in multiple companies. She brings a wealth of business acumen and analysis and possesses astute strategic, business, and technical skills enabling significant revenue and profit growth while balancing compliance in regulated Medical Diagnostic and Biotechnology industries. At Dexcom, she established operations PMO and leads over 20 program managers delivering new commercial products, new automated production lines, production scale, cost savings as well as continuous improvement initiatives. She earned her B.S. from Texas A&M University and her MBA from Drake University.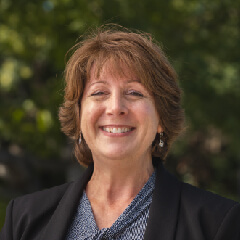 Mary Janatpour, Ph.D.
Chief Scientific Officer at Spotlight Therapeutics
Mary's Bio
Dr. Janatpour is responsible for the overall strategy and build of Spotlight's therapeutic pipeline, optimally leveraging the company's proprietary CRISPR-based in situ gene editing platform. Just prior to joining Spotlight, Dr. Janatpour served as Vice President Oncology Research at Dynavax Technologies where she led the clinical DV281 lung cancer program through Phase 1 and headed a laboratory aimed at identifying rational combinations with TLR9 agonists and expanding strategies for targeting TLR agonists to tumors. Before Dynavax, she was an independent consultant for immuno-oncology start-ups with novel platforms. Dr. Janatpour began her focus on cancer research in industry at Chiron Corporation, Schering-Plough Biopharma then Novartis, where she held positions of increasing responsibility, leading programs and building oncology early-stage portfolios. Dr. Janatpour received her BA in Molecular Biology from the University of California, Berkeley and a PhD in Biomedical Science from the University of California, San Francisco. She did her post-doctoral training in Immunology at the DNAX Research Institute in Palo Alto, CA.

Jason Li, Ph.D.
Founder & Chief Executive Officer at Proteintech Group, Inc.
Jason's Bio
Dr. Li entered Wuhan University at the age of 16 and was a graduate student at the Shanghai Institute of Biochemistry, Chinese Academy of Sciences at the age of 20. Later, he went to the City University of New York for a Ph.D. In 2000, he became a tenured professor at Illinois State University Chicago. From a scientist to an entrepreneur, in 2002, Jason Li and his partners started with antibodies and established Proteintech to target the proteomics research market and provide scientific researchers with antibody products. Since its inception, Proteintech has been adhering to the corporate philosophy of "independent products, rejecting OEMs, and rejecting foundry" with high standards and requirements, establishing a strict corporate system, leading the formulation of antibody industry standards, and providing scientists with traceable and high-quality products. As an antibody manufacturer, Proteintech can continue to win the favor of domestic and foreign users and gain wide recognition in the industry. This is inseparable from its core ideas. Jason Li believes that the most important thing is to serve scientists and focus on antibody production. It is precisely this spirit and attitude that during the 15 years of the company's establishment, products appeared in more than 20,000 articles, none of which were retracted due to antibodies, which provided a strong impetus for the healthy development of the antibody industry.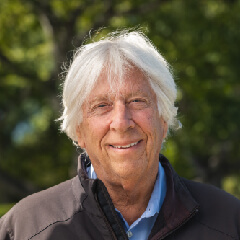 Marc Nasoff, Ph.D.
Chief Scientific Officer at Biologics
Marc's Bio
Dr. Nasoff is currently the Chief Scientific Officer at the Center Of Innovation (COI) in San Diego, California. He received his PhD in microbial genetics from the University of Maryland, followed by postdoctoral training in organic synthesis at the University of Colorado, where he participated in the startup of Amgen. Dr. Nasoff moved to Boston to join the Genetics Institute as a principal scientist in 1984. In 1987 he relocated to San Diego where he became the research director for several biotechnology companies that developed a diverse number of technology platforms and therapeutic products. For 13 years he was the Director of Biologics at GNF (a subsidiary of Novartis) where he worked closely with Novartis Biologics on the development of multiple human therapeutics. His career spans 35 years in the biotechnology industry during which he has authored 50 patents and 30 publications.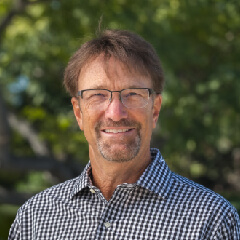 August "Augie" Sick
Entrepreneur-in-Residence
Augie's Bio
Augie brings over 35 years of successful executive leadership, entrepreneurial and investment experience. He is co-founder of Cascade Prodrug, preclinical stage oncology therapeutics. As an entrepreneur in residence for the Oregon Nanoscience and Microtechnologies Institute (ONAMI) he is a co-founder and the CEO of TheraFluor; developing nanoparticles for fluorescent guided surgery and intraoperative phototherapy. Augie currently serves as a member of the Board of Directors of Active Motif, Cascade Prodrug, TheraFluor and the external advisory board for the University of Oregon Phil and Penny Knight Campus. Previously he was a co-founder and CEO of SupraSensor Enterprises; developing soil nutrient monitoring systems. Prior to that he enjoyed a lengthy and successful career at Invitrogen Corporation. Augie began his biotechnology career in 1986 as a research associate for Mycogen Corporation. He is the key inventor on 36 issued US Patents. Augie received a B.A. in Biochemistry and Cell Biology from the University of California San Diego.