»
»
»
Methylated DNA Standard Kit
Active Motif's Methylated DNA Standard Kit includes three recombinant double-stranded DNA standards derived from the APC gene promoter: unmethylated DNA, 5-methylcytosine methylated DNA and 5-hydroxymethylcytosine methylated DNA. The DNA standards can be used as positive controls in methylation analysis experiments, or used in combination with Active Motif's antibodies to the different types of DNA methylation. The DNA standards are suitable for use in dot blot, or spiked recovery immunoprecipitation assays. The Methylated DNA Standard Kit also includes positive control PCR primers specific to the APC promoter which can be used for real time or endpoint PCR analysis.
| Name | Format | Cat No. | Price | |
| --- | --- | --- | --- | --- |
| Methylated DNA Standard Kit | 3 x 2.5 µg | 55008 | $405 | Buy |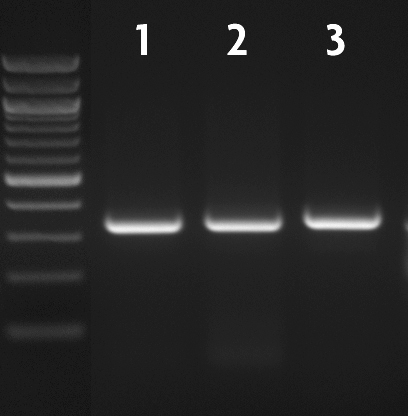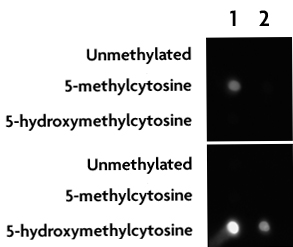 Contents & Storage
This kit contains 3 x 2.5 µg each DNA amplified from the APC gene promoter (50 ng/µl) and APC Primer mix (3 x 400 µl each, 2.5 µM concentration). The APC PCR Primer mix produces a 195 bp amplicon.
Store at -20°C. This product is guaranteed stable for 6 months from date of receipt when stored properly.