Novel KRAS-specific In-well Lysis ELISA for High Throughput Screening
This poster was presented at AACR 2023, describing the development of an activation state specific assay for KRAS, as well as Active Motif's novel Single B-cell cloning technology for development of the recombinant antibody which provides the key specificity for the assay.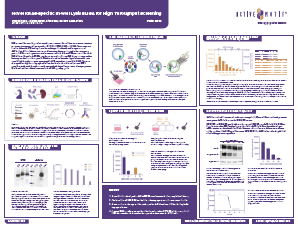 Please note: The submission form below may not display on all browsers. For best results, we recommend using Chrome or Safari as your web browser. If you are having problems accessing the form, please contact technical support.