The DNase I Treatment Kit utilizes an endonuclease that non-specifically cleaves ssDNA, dsDNA and the DNA strand of RNA:DNA hybrids to improve the purity of your RNA samples. Following DNase I treatment, RNA samples are purified with easy-to-use spin columns. RNA is suitable for use in downstream applications such as RT-qPCR and RNA-seq.
| Name | Format | Cat No. | Price | |
| --- | --- | --- | --- | --- |
| DNase I Treatment Kit | 30 rxns | 25502 | $280 | Buy |
Kit Specifications:
Efficiently remove genomic DNA from RNA samples
Cleaves ssDNA, dsDNA and the DNA strand of RNA:DNA hybrids
Includes RNA purification reagents for cleanup following DNase I treatment
Advantages of DNase I Treatment:
Eliminate any trace genomic DNA contamination from your RNA sample
Avoid reverse transcription quantitative PCR (RT-qPCR) bias that could be caused by contaminating genomic DNA serving as the PCR template
Increase the accuracy of your RNA-seq by removing all the DNA from the sample to ensure the sequencing reads are specific to the RNA sample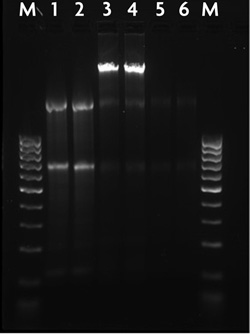 Figure 1: Agarose gel of nuclear and cytoplasmic RNA fractions.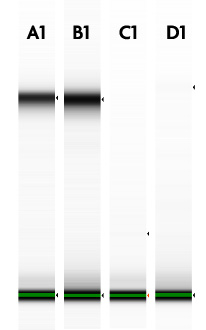 Figure 2: TapeStation analysis of nuclear RNA fractions before and after DNase I treatment.
Contents & Storage
Please note that the DNase I Treatment Kits are shipped on dry ice and contain reagents with multiple storage temperatures inside. Please store each component at the temperature indicated below. All reagents are guaranteed stable for 6 months from date of receipt when stored properly.This kit includes the following components:
DNase I (2 U/µl); Store at -20°C
DNase I Stop Solution; Store at 4°C
10X DNase I Reaction Buffer 2; Store at 4°C
Buffer G; Store at 4°C
Purification Columns; Store at RT
DEPC Water; Store at RT