Active Motif offers custom rabbit antibody development services unlike any other, combining our single B-cell cloning technology to profile the antigen-binding capacity of antibodies produced by individual B cells and further optimizing them by applying our own AbFlex® technology to deliver highly specific recombinant antibodies that contain functionally powerful features.
AbFlex® recombinant antibodies may be conjugated to a range of dyes, enzymes, beads, oligonucleotides and other tags for a range of applications in drug discovery.
Advantages of the AbFlex® antibody technology are its flexible labeling and purification options. Each AbFlex® antibody contains:
Sortase recognition motif (LPXTG) to covalently add fluorophores, enzymatic substrates (e.g., HRP), peptides, DNA, drugs, or other labels in a directed, reproducible manner.
6xHis tag, which can be used with nickel-based purification systems.
A biotinylation tag sequence for enzymatic biotin conjugation using the biotin ligase, BirA.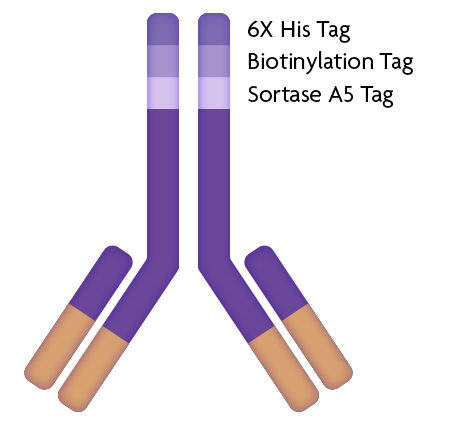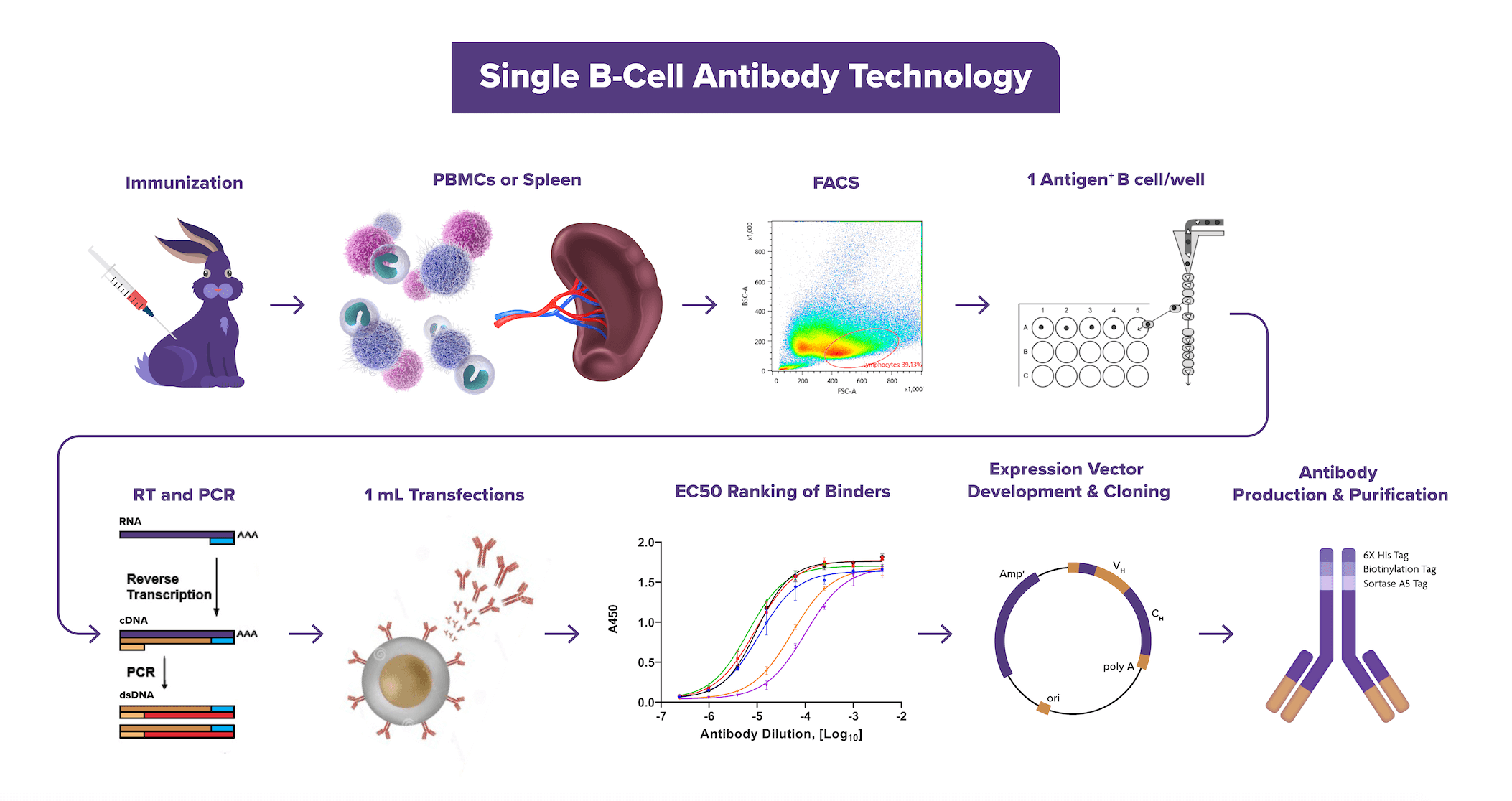 Active Motif Single B-cell Service Includes:
Customer provided antigen / screening material
Rabbit Immunization or client provides PBMCs or spleen cells
B-cell Isolation & Antibody Cloning
Primary Characterization – includes Antibody Ranking
Development of Expression Vector(s)
Small Scale Expression
PLEASE NOTE:
Final, delivered antibodies contain all AbFlex labeling tags for 6XHis Tag, Biotinylation, and Sortase A5. Active Motif does not offer custom expression of antibodies with alternative labeling tags or directly-conjugated as a final product. For custom B-cell cloning projects to deliver a final antibody without all tags, please inquire.
AbFlex recombinant antibodies are currently generated in a rabbit heavy chain (Fc) backbone only.
Antibodies are not provided in sterile-manufactured, sterile-filtered, or low endotoxin (low EU) format.
Please note: The submission form may not display on all browsers. For best results, we recommend using Chrome or Safari as your web browser. If you are having problems accessing the form, please contact technical support.
Request More Information