Chromeo™ 488 is a bright, green fluorescent label that can be used in place of Fluorescein, FITC, Alexa Fluor 488*, DyLight 488* and other dyes excitable at a wavelength of 488 nm. The dye, which is compatible with filter sets designed for fluorescein, exhibits superior luminescence properties and has been tested in a variety of applications.
Why use Chromeo™ 488?
Photostability – enables multiple exposures and increased exposure time when used in combination with MAX Stain™ reagents
Bright fluorescence – sensitive thresholds for detection
Low background
pH insensitive
Easy to use – no harsh chemicals required for conjugation
Narrow emission and absorption bands – enables multi-color experiments
STED microscopy
Reactive fluorescent Chromeo 488 serves as a bright label for antibodies and other biomolecules, enabling detection in immunofluorescence, high content screening, ELISA and FRET applications, as well as in flow cytometry.
To ensure photostability of Chromeo 488 under all experimental conditions, one aliquot of MAXfluor™ Mounting Medium for use in fluorescence microscopy is supplied with the dye. MAXfluor provides optimal fluorescence stability and anti-fading during long-term storage of your mounted slides. In addition, we highly recommend the use of Chromeo 488 together with our complete line of MAX Stain™ Immunofluorescence Tools, as those components have been formulated to optimize the performance of all Fluorescent Chromeo™ Dyes.
Name
Format
Cat No.
Price
Chromeo™ 488 Alkyne
1 unit
15189
Get Quote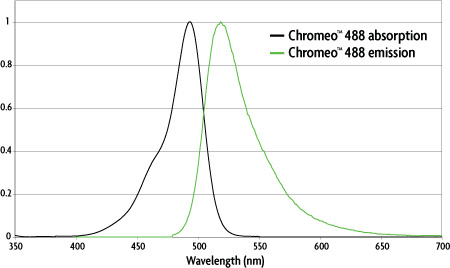 | Dye | Absorption | Emission | ε L/(mol-cm) | Stokes shift |
| --- | --- | --- | --- | --- |
| Chromeo™ 488 | 488 nm | 517 nm | 73,000 | 29 nm |
Table 1: Properties of Chromeo™ 488.
Chromeo™ 488 is a bright, green fluorescent dye that can be excited at 488 nm. The dye is very stable over a broad pH range and, in combination with the MAX Stain™ reagents, it shows high fluorescence intensity and photostability.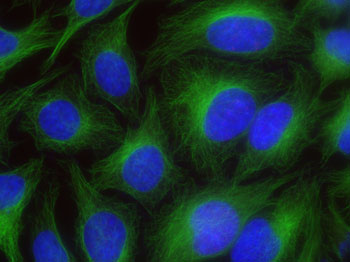 Figure 1: Chromeo 488 staining in HeLa cells.
We compared Chromeo 488 antibody conjugate to other commercially available secondary antibody conjugates with the same fluorescent range, Alexa 488*, DyLight 488* and ATTO-488 conjugated secondary antibodies. HeLa cells were labeled with an antibody against alpha-tubulin followed by detection with the fluorescently labeled secondary antibodies. All samples were processed equally, with MAX Stain reagents being used for all steps of the immunostaining procedure.
In the first experiment, the exposure times required for each sample to reach equal fluorescence intensity were measured. Figure 2 demonstrates that Chromeo 488 conjugates are extremely bright, with only the Alexa 488 anti-mouse conjugate on the same level of performance.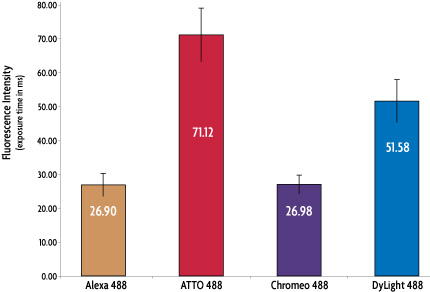 Figure 2: Exposure times (in ms) of various 488-excitable dyes to reach equal fluorescence.
In a second set of experiments, MAX Stain reagents were used to study the photostability of different 488-excitable antibody-dye conjugates. Again, anti-tubulin staining was performed in HeLa cells. The cells were excited over a period of 100 seconds: images were acquired every 547 milliseconds. Figure 3 is a plot of the fluorescence intensity of various antibody-dye conjugates relative to the illumination time. The graph demonstrates that all of the tested secondary antibodies show a good resistance to photobleaching when used with the MAX Stain reagents.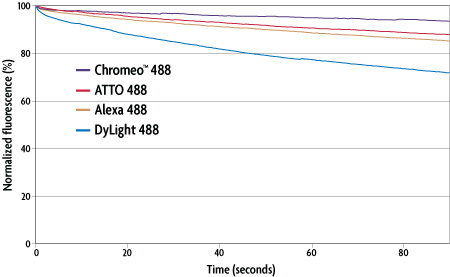 Figure 3: Photobleaching analysis of various 488-excitable dyes in immunofluorescence experiments using MAX Stain Immunofluorescence Tools.
The fluorescent properties of Chromeo 488, such as its intensity and sharp excitation & emission bands, and its ability to be combined with MAX Stain™ Immunofluorescence Tools make Chromeo 488 an excellent tools for multi-color experiments in widefield microscopy. Figure 4 shows a combination of Chromeo 488 with Chromeo 642 and DAPI. Figure 5 shows a combination of Chromeo 488 with Cy3.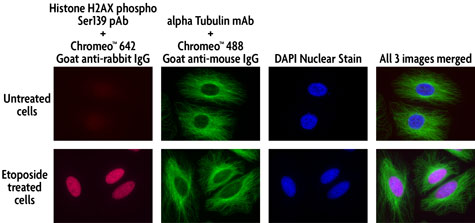 Figure 4: Multi-color staining of Phospho H2AX and tubulin using Chromeo 488 in untreated and ETO-treated HeLa cells.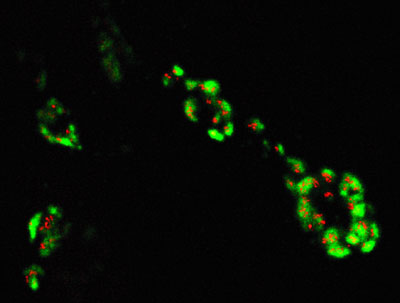 Figure 5: Structural studies of the nervous system in Drosophila larvae.
Chromeo 488 is also an excellent candidate for detection in fluorescent plate-based assays. Active Motif has developed several assays based on the brightness and sharp fluorescent bands of Chromeo 488-conjugated secondary antibodies. As an example, Figure 6 shows a result obtained using Active Motif's Mitosis Determination Assay, which is a simple, fast and accurate, 2-color fluorescent assay to determine the percentage of cells undergoing mitosis within a specified population. In this assay, a Chromeo 488-conjugated Goat anti-rat IgG is used to detect the highly specific phosphorylated histone H3 (Ser 28) (Clone HTA28) antibody to quantify the phosphorylation of serine 28 on histone H3, which occurs during mitotic chromatin condensation.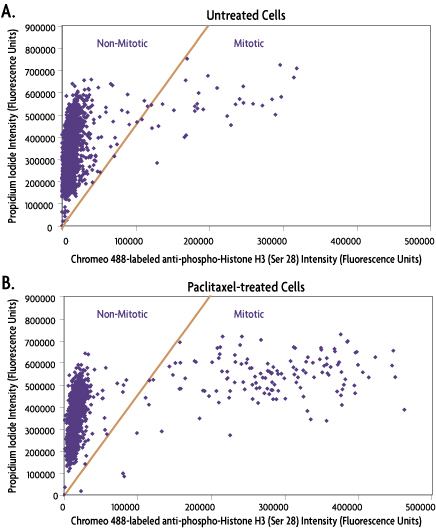 Figure 6: Single cell analysis of untreated versus PTO-treated cell populations quantified using the IsoCyte™ benchtop laser scanning cytometer (MSD Analytical Technologies).
Chromeo 488 has been shown to work in several different types of fluorescence microscopy. In addition to classical widefield applications, Chromeo 488 has been tested in confocal scanning microscopy and high resolution microscopy.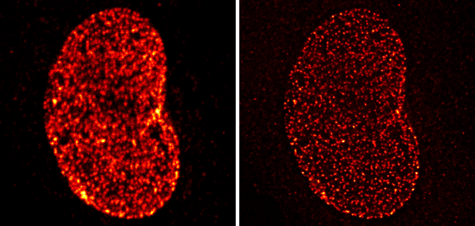 Figure 7: Chromeo 488 staining of NUP-1 in confocal scanning and STED microscopy.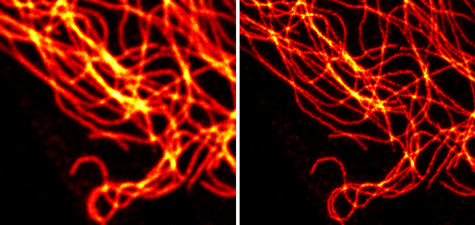 Figure 8: Chromeo 488 staining of microtubulin in confocal scanning and STED microscopy.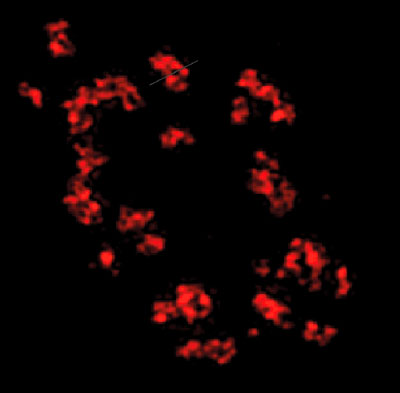 Figure 9: Immunofluorescent staining of neuromuscular junctions in drosophila larvae.
Chromeo 488 has been shown to work in a second super-resolution microscopy technology. Active Motif's fluorescent Chromeo 488 dye has been tested and recommended by Leica Microsystems. The fluorescent properties of Chromeo 488 meet the specifications required to perform GSDIM microscopy, using the 488 nm/300 mW laser for excitation (Figure 10).

Figure 10: Chromeo 488 antibody conjugates in widefield and GSDIM microscopy.
The following selected publications cite the use of and/or provide additional information about Chromeo 488:
The Chromeo 488 Antibody Labeling Kit has been cited in the following publications:
Chromeo 488 conjugated Fluorescent Secondary Antibodies have been cited in the following publications: