Biotin-14-dATP
| | | | |
| --- | --- | --- | --- |
| Catalog No: 14138 | Format: 1 mg | $1,260 | Buy |
| Catalog No: 14139 | Format: 200 µg | $310 | Buy |
---
Description
Biotin-14-dATP at 1 mg/mL (1mM) in 10 mM Tris, pH 7.5, 0.1 mM EDTA. Suitable for direct enzymatic labeling of DNA.
Storage Conditions
Store solution at -20°C.
This product is guaranteed for 12 months from date of receipt. This product is for research use only and is not for use in diagnostic procedures.
References
Selected References:
de Wit et al. (2012) A decade of 3C technologies: insights into nuclear organization. Genes Dev. 26 (1):11.
Lieberman-Aiden et al. (2009) Comprehensive mapping of long range interactions reveals folding principles of the human genome. Science 326 (5959):289.
Nagano et al. (2015) Single-cell Hi-C for genome-wide detection of chromatin interactions that occur simultaneously in a single cell. Nature Protocols 10 (12):1987.
Belaghzal et al. (2017) Hi-C 2.0: An optimized Hi-C procedure for high-resolution genome-wide mapping of chromosome confirmation. Methods 123:56.
Berkum et al. (2010) Hi-C: A Method to Study the Three-dimensional Architecture of Genomes. J. Vis. Exp. 39:1869.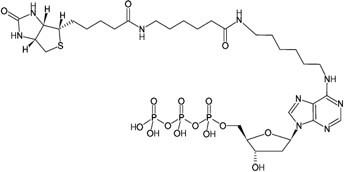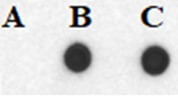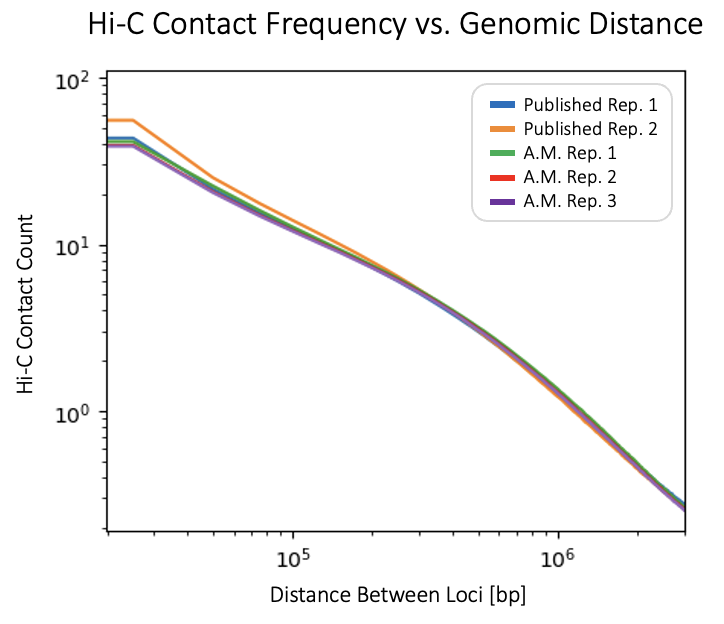 Technical Data Sheet
Biotin-14-dATP
Data Thumbnails