ChIP Seq Questionnaire
Active Motif appreciates your interest however the survey you have requested is no longer available.

To return to our home page, click here.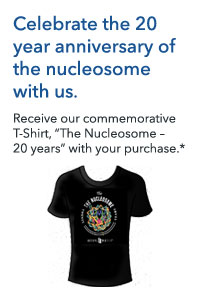 *use promo code NUCLEOSOME when placing your order of $500 or more to receive "The Nucleosome - 20 Year Anniversary" T-Shirt. Valid through October 31, 2017.