LightSwitch™ lncRNA Promoter Products
study the regulation of lncRNA promoters
Long noncoding RNAs (lncRNAs) have been shown to play important roles in the regulation of both transcription and chromatin organization. But, the promoters of lncRNA genes appear to be regulated differently than those of protein-coding genes. The LightSwitch Luciferase Assay System makes it fast & easy to study lncRNA promoter regulation using the same materials and methods that have been so successful and popular in studying the regulation of protein-coding gene promoters and miRNA-3´UTR interactions.
IMPORTANT: Because all LightSwitch reporter constructs contain the optimized RenSP luciferase gene, you MUST use our LightSwitch Luciferase Assay Reagents to obtain optimal results. (Other luciferase assay reagents are not compatible with RenSP.)
You will also need to use an appropriate LightSwitch Promoter Control Vector (such as ACTB or GAPDH) in order to normalize the luciferase signals produced by the lncRNA Promoter Reporter construct when subjected to your chosen stimulation conditions.
Measure lncRNA promoter activity to:
Understand the mechanisms by which the expression of a lncRNA gene is induced or repressed
Determine the effect of sequence variations on lncRNA promoter function
Verify computational predictions and supplement microarray or Next-Generation sequencing data
LightSwitch lncRNA promoter assays
LightSwitch lncRNA Promoter Reporter constructs are made by cloning predicted lncRNA promoter sequences into the pLightSwitch_Prom reporter vector, upstream of the novel, engineered RenSP luciferase gene. After transfection into mammalian cells the samples can be treated, if desired, using whatever condition is to be tested. The luciferase activity is then assayed using the optimized regents found in LightSwitch Luciferase Assay Kit.
For your convenience, we have cloned a number of widely studied lncRNA promoters into the LightSwitch Promoter Reporter vector. These are available as sequence-verified, transfection-ready reporter constructs, so you can begin assays to study how these promoters are regulated immediately, without the need to clone, sequence or prepare the DNA. Alternatively, you can clone your own sequence into an Empty LightSwitch Promoter Reporter Vector or utilize our economical Custom Cloning services.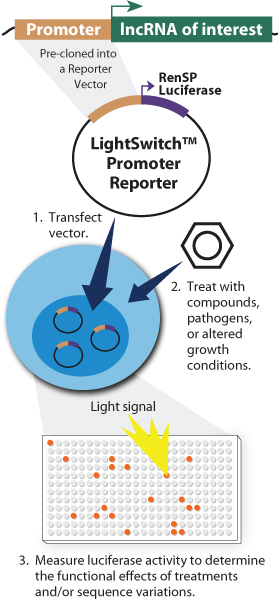 Figure 1: Measuring the activity of lncRNA promoters.