Epigenetics & Chromatin

Application: Histone Methylation (HMT & HDM)
Chemical Properties
MW = 696.9
C30H28N6O6S4
CAS 28097-03-2
>99% (TLC); NMR (Conforms)
Description
Inhibits the lysine methyltransferase SU(VAR)3-9 (ref 1). Displays anti-myeloma activity in IL-6 dependent myeloma cell lines (ref 2). Cell permeable.
Contents
Lyophilized solid. May be dissolved in DMSO (25 mg/ml); Ethanol (25 mg/ml).
Storage Conditions
Store desiccated as supplied at -20°C for up to 2 years. Store solutions at -20°C for up to 1 month.
References
1. D Greiner et al. Nat. Chem. Biol. 2005, 1:143
2. CR Isham et al. Blood 2007, 109:2579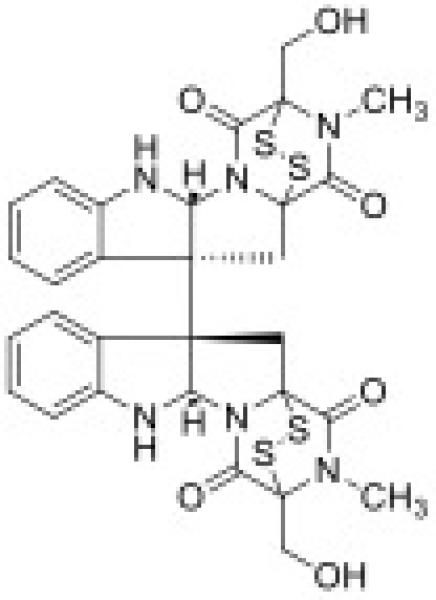 Technical Data Sheet
Chaetocin
Data Thumbnails