ATTO (STED) Secondary Antibody Conjugates
For STED (STimulated Emission Depletion) microscopy using the Leica TCS STED microscope, the use of fluorescent ATTO 647N and ATTO 655 dyes are strongly recommended by Leica Microsystems. The fluorescent properties of these dyes meet the specifications required to perform STED microscopy with the 640 nm laser of the TCS STED system. Active Motif's Fluorescent Secondary Antibody Conjugates have been prepared using an optimized protocol that ensures the highest fluorescent intensity and stability. In addition, the ATTO dye conjugates have been maximally cross-adsorbed against IgG's of a variety of species to eliminate background caused by non-specific binding. These unique features make the Active Motif ATTO dye secondary conjugates ideal tools for STED microscopy, which will help in your explorations of sub-cellular space.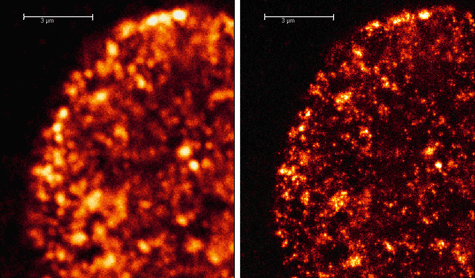 Figure 1: Active Motif ATTO 655 antibody conjugates in confocal and STED microscopy.
The Leica TCS STED microscope can be upgraded with a second, 531 nm excitation laser that enables the use of one additional dye. Due to its long Stokes shift and other fluorescent properties, Leica recommends that Active Motif's Chromeo™ 494 and ATTO 647N dyes be used together for dual-color STED. This allows co-localization experiments below the resolution of the diffraction limit, helping in studies of the complicated nanostructure of the cell. In addition, dual-color STED will prove to be a useful tool for confirming protein-protein interactions that have been discovered by two-hybrid systems or fluorescence complementation assays in fluorescence microscopy. Dual-color STED enables one to demonstrate the interaction of both partners in their natural environment, instead of in modified or artificial, in vitro systems.
Figure 2: Pre- and post-synaptic marker proteins visualized by STED microscopy.
For additional information on ATTO STED antibody conjugates, please visit the Fluorescent Secondary Antibody Conjugates page.
To download the STED Microscopy Products Profile, please click here.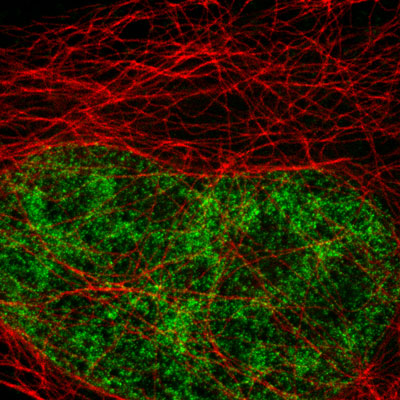 Figure 3: Active Motif's primary antibodies and fluorescent secondary antibodies in STED microscopy.